Have you ever changed WordPress themes, but your pictures are distorting?
Don't worry if you have it. It's not unusual, frustrating as it could be.
Sometimes when you change a WordPress theme, the thumbnails that show up in the wrong dimensions are shown next to your blog post. This is because themes with new image ratios and dimensions different from your previous thumbnail images are incorrectly uploaded. The final result–images that are incorrectly shown to visitors on your website.
Moreover, when navigating to Settings > Media in order to resolve the problem by changing the existing dimensions, the problem is not solved.
So what are you supposed to do?
Now we have a solution for you. Today we'll look into how the image sizes on your WordPress site can be regenerated so that the images on your website no longer appear distorted.
Luckily, this fix is easy to do with the free Regenerate Thumbnails plugin in WordPress repository, so you can regenerate thumbnails for all image uploads, individual image uploads or specific bulk image uploads. It's great.
How to Regenerate Thumbnail Images in WordPress
Let's look at the necessary steps to regenerate your new image sizes on your WordPress website using Regenerate Thumbnails.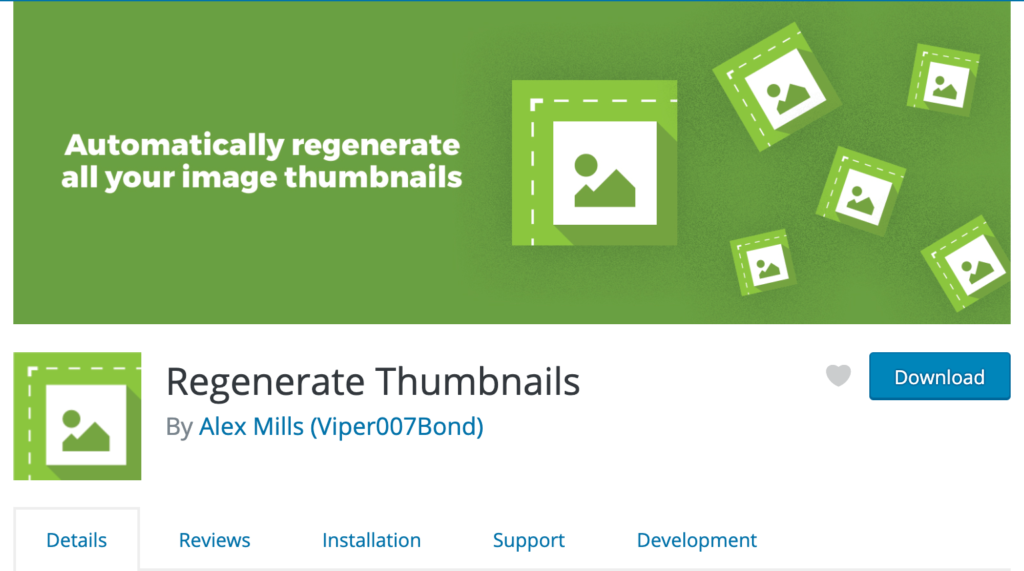 Step 1: Setup and Activation
First, Go to Plugins > Add New in your WordPress dashboard.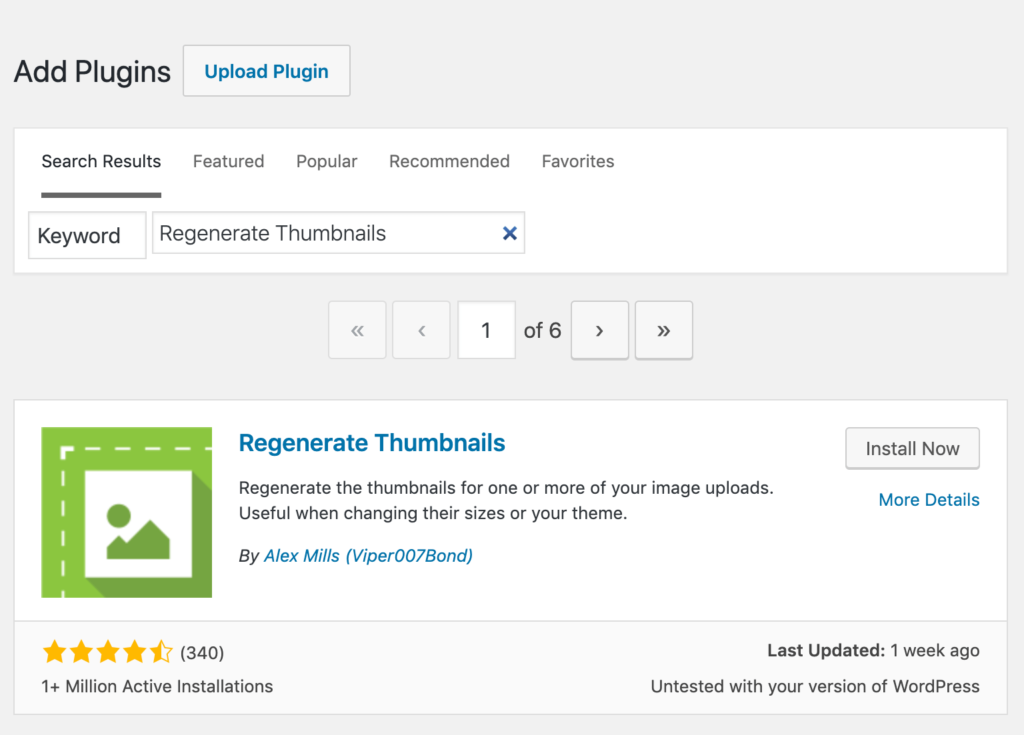 Search for Regenerating Thumbnails. To make this plugin work on your site, click Install Now and Activate.
Step 2: Regenerate Your Thumbnail Images
Next, go to Tools > Regenerate Thumbnails in the WordPress dashboard to begin the regeneration process.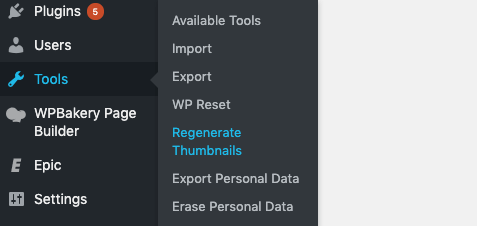 You will see a screen that will explain the purpose of this plugin by clicking on the Regeneration Thumbnails item. Moreover, you'll see many options in there so that you can change your old image sizes to the sizes of your new theme.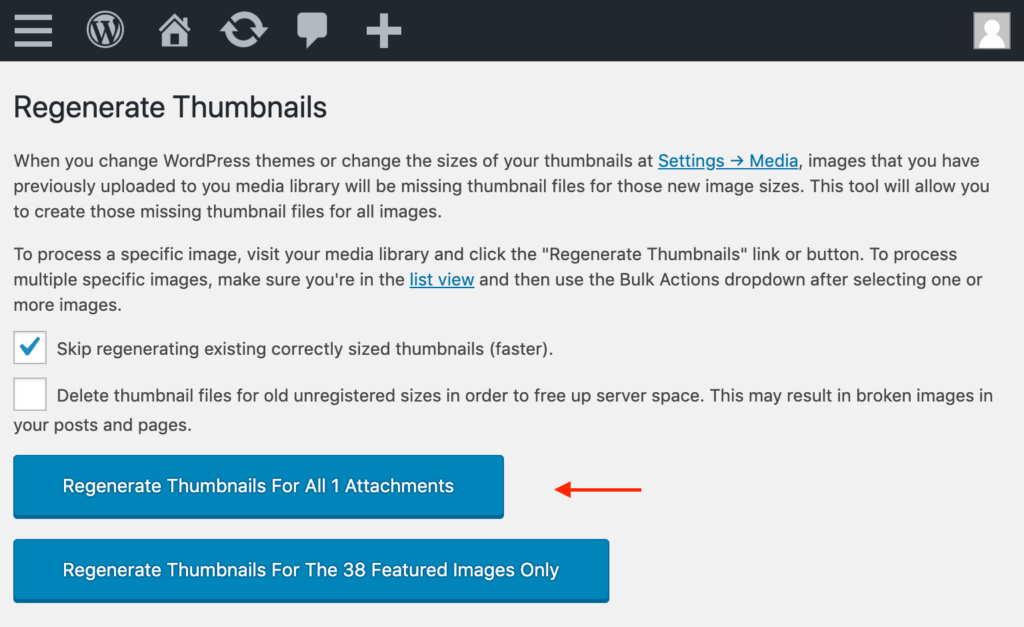 Simply click the Regenerate Thumbnail For All ( the number of images ) Attachments button to regenerate all your images, so that they will display properly in the front end of your site.

As your images regenerate, you notice a progress bar, a button to stop the regeneration process, and information on debugging, including full images, images resized and faults in size. It may take a while to finish, particularly when you have many old images to regenerate. They advise you to be patient and let the plugin function its magic.
Once complete, you will be notified of the number of thumbnails successfully regenerated and the number of failures. Moreover, the regeneration process for failed thumbnails will be retrieved. You only need to click on the link available.

Note that the regeneration of thumbnails with this plugin is not reversible. There is no turning back after all your image dimensions have been changed. However, the plugin developer proposes a solution.
If you decide not to regenerate your images after all, just change the dimensions of your images back to their old dimensions and again click the Regenerate Thumbnail For All ( the number of images ) Attachments button.
Step 3: Specific Imaging Regeneration
Regenerate Thumbnails have a solution for you if you prefer to regenerate particular pictures rather than all of them.
To do this, go to Media > Library and ensure that you're in the list view. Then hover over the picture you want to regenerate and click Regenerate Thumbnails.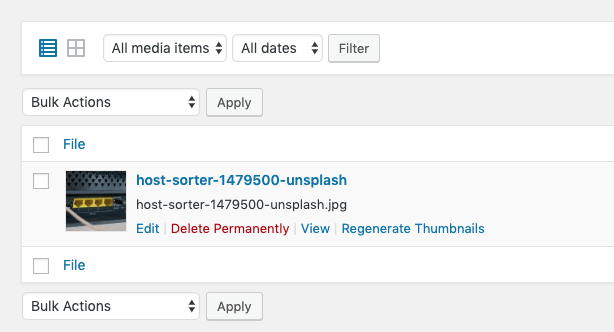 You'll then see the same screen when all your images are changed simultaneously.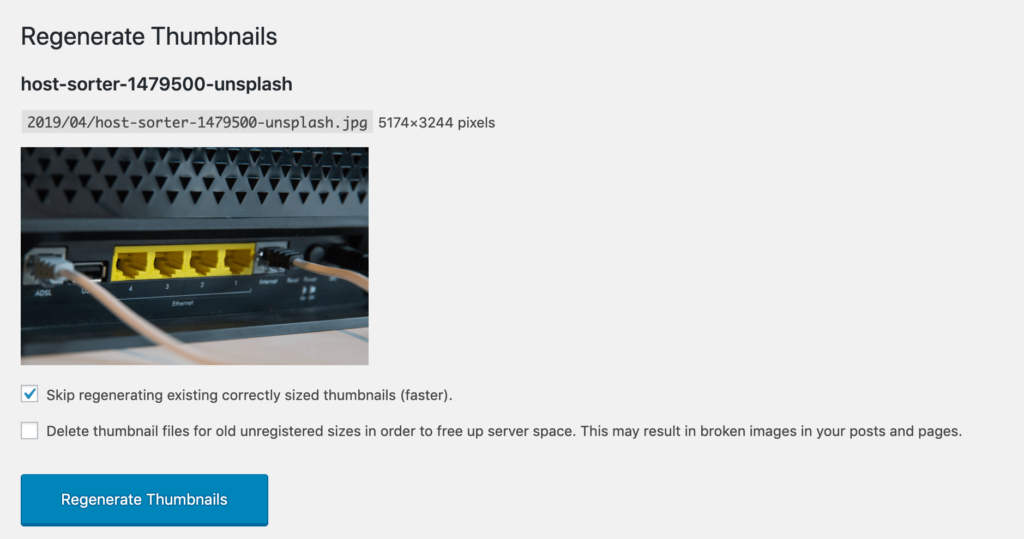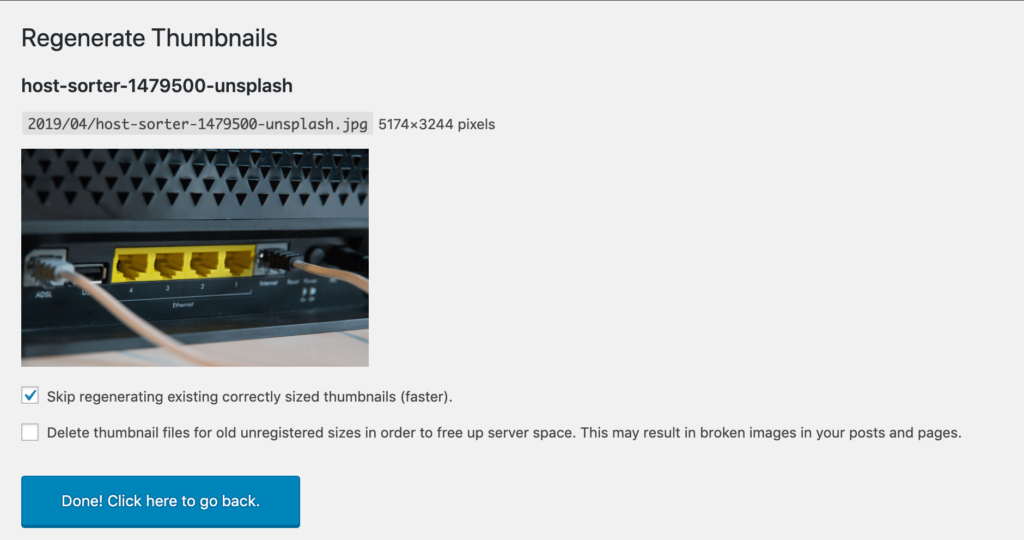 Please note that the regeneration of image sizes of your website to match your new theme requirements does not affect your original image upload. Actually, it only creates copies of images in newly defined image sizes to display them correctly at the front end of your website.
Last Thoughts
Finally, with inconsistent, or completely deformed images on your WordPress website, it not only makes your site look unprofessional to visitors, but it could also lead to certain technical problems, which could have a negative impact on visitors to the Websites. It is important to maintain your website thumbnail images consistently. And often the only way to make them look the same is to regenerate them all.